Sights To See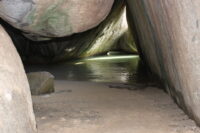 THE BATHS
By far the most visited attraction on Virgin Gorda! A brief hike brings you to the beach, where breathtaking grottoes are made by 60' granite boulder formations.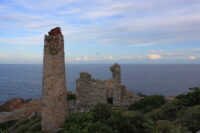 THE COPPERMINE
This is the closest attraction to Symbio. Overlooking the Atlantic Ocean, this is a great spot for a quick self-guided tour, or even an afternoon picnic.
RMS RHONE
Voted the #1 Dive Site in the Caribbean.
DD CHARTER
"Captain Dave" offers regularly scheduled sails to Cooper Island, Anegada, North Sound, Norman Island and Jost Van Dyke. Charters available to other locations upon request. Really reasonable pricing because the boats are a bit seasoned. Call 284.499.2479.
SPEEDY CHARTERS
Offers a variety of sizes and types of boats. Great way to get to Peter Island. Call 284.495.5240.
VISIT OTHER ISLANDS
Take a ferry or charter to Tortola, St. John's, or St. Thomas.